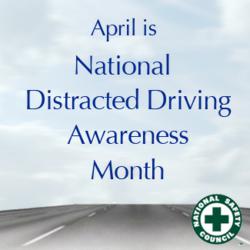 The Colorado Department of Transportation has partnered with the Colorado State Patrol to recognize April as National Distracted Driving Awareness month.
A recent study of Colorado residents showed the ongoing thread of distracted drivers on the road.  A great percentage of our population here in CO are hardworking, outdoor loving Americans… however rushing to get the mountain, the trail or the office may result in never actually reaching your destination.  22% of participants in the recent study admitted to viewing text messages while driving while 33% admitted to talking on a hand held device. Now a days you can pop into almost any gas station or convenient store and purchase ear buds that connect to your phone making it hands free while in transportation; most phones now come with these attachments to encourage safe driving.  We're busy people, we're also smart – so let's act smart! 
Encourage your loved ones to be more mindful on the road… Stay tuned to CDOT's facebook page for updates all throughout the month of April. Let's spread awareness and keep the roads safe!
Stop by our Vail Village office to brainstorm ways with me to spread this knowledge! I'm here in the office with my furry friend Tuesday-Saturday from 9AM – 5PM! Stay safe!