Readers; I sure hope you've treated yourself to the sweet indulgence of Larkburger! If you haven't, today is your day! Try my favorite sandwich, the tuna burger!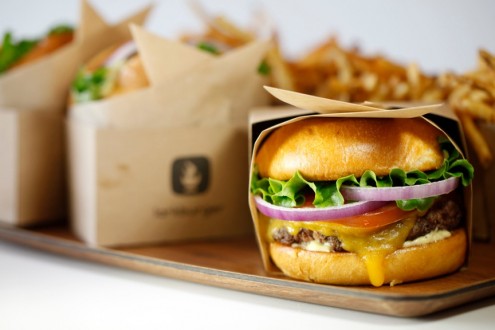 Today, Larkburger begins the month of love with the annual event thanking their many loyal customers.  If you head over to their Edwards location here are some of the perks they are sharing with Larkburger fans TODAY; customers who wear GREEN while in shop will receive a FREE side! Customers who linked up with social media accounts and prove posting of a Larkburger image or expressing their love for Larkburger will be entered to win a $25 gift card to Larkburger. 
Curse or blessing that there is a Larkburger located near our Edwards Gateway Real Estate office?????
Larkburger's exact location is, 105 Edwards Village Blvd., Suite B-103 in Edwards. For more up to date information on what's happening in and around Vail Valley please contact me, Lai, at Lai@GatewayToVail.com 
And guess who just happens to be wearing green today……..