Whether you're planning a vacation, here for a ski season, or relocating to the area, find out what others have come to realize.
Vail is home to 5,305 permanent residents, plus another 5,000 part-time residents of vacation properties. We share and value a lifestyle that combines one of the best alpine resorts in the world with a friendly, small-town feel.
Visitors and residents alike enjoy the 1,100 acres of open space accounting for 50% of Vail's town-owned land; 350,000 surrounding acres of national forest, crowned by 5,289 skiable acres on one of the largest and best ski mountains in the world; 17 miles of recreation paths; countless special events, the highest botanical gardens in the world and an outdoor amphitheater named for Vail's most famous resident, President Gerald R. Ford.
Vail Village is home to local botique real estate brokerage; Gateway Land and Development Real Estate. Gateway was established in 1993 by Suzi Apple, a Vail Valley local since 1973. Determined to share her passion for and awe of Colorado's beauty, Suzi was inspired to establish a thriving real estate company based upon honesty, integrity and strong customer service. Gateway incorporates a wide range of expertise and beliefs, from high-end resale homes, to commercial properties, to new developments.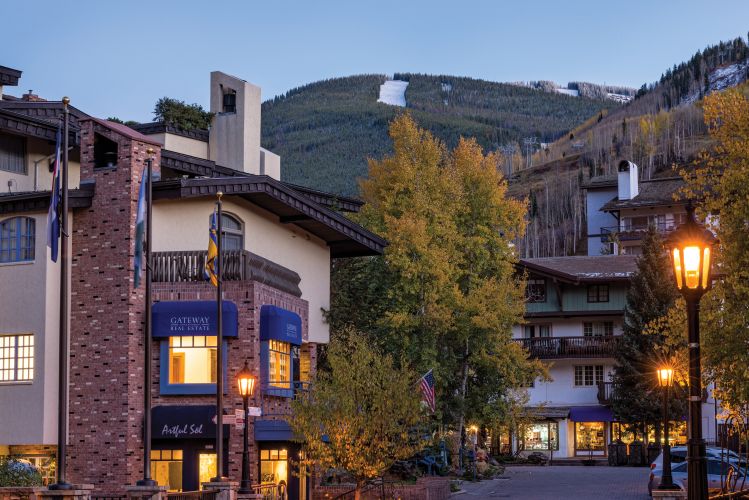 Vail is arguably the finest resort destination in the world. See for yourself, Vail is a great place to live or visit.
Let Gateway Lead You Home…
We believe that by putting our clients first, working hard, and trusting our coveted relationships, our way of doing business is natural and timeless and far preferred by the vast majority of clients. We believe this makes Gateway stand out above other Vail Valley Real Estate companies and that people value this difference.