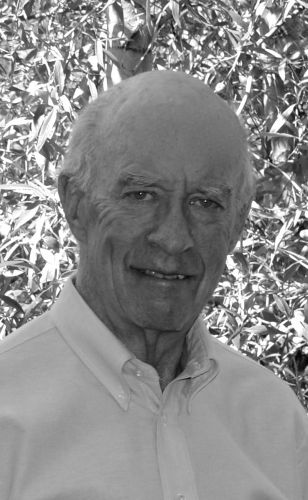 Don Galgan
Broker
mobile: 970.331.4190
office: 970.790.6777
fax: 970.790.4119
183 Gore Creek Drive, Vail, CO 81657 | dhgalgan@yahoo.com
Twenty years ago, in an article in the Vail Daily, Don was described as a "Long Time Local", a term which has special meaning in Vail. In a place where many come and go, those who have remained have been witness to the maturing process of our community. In 2007, Don left the Vail Valley but returned in 2013. This absence only served to enhance his exuberance and concern for the community. All of us who have chosen to live here had a variety of reasons for coming in the first place, and an even greater variety of reasons for staying.
"In many respects we are no different from those who came to the mountains in the 1880's to settle and seek a new lifestyle. Of course, our interests are more recreationally oriented, but the spirit remains the same."
Since moving to Vail in 1972, Don has been involved in various businesses, including a cashmere shop, ski movies - including the Charlie's Angels movie filmed in Vail in the 1980's, the restaurant business (Don was the original general partner in Vendettas), and, of course, real estate. Don and three partners purchased the original Byron Brown real estate office, located where Patagonia is now, and formed Bridge Street Real Estate. He eventually sold his interest and moved to Slifer and company, (now Slifer, Smith and Frampton) where he remained for more than twenty years.
Upon his return to Vail this year Don joined Gateway Real Estate and is operating out of the Vail Village office in the Sitzmark building. "I am extremely happy to be back in Vail, and very excited to be working with Suzi Apple and her great company." says Don. "Suzi has been one of the mainstays of the Vail area – in real estate as well as numerous aspects of the growth of our community."
During his career Galgan was involved in the redevelopment of the Casino Building, the first major tear down and replacement on Bridge Street, and was the broker for the sale and eventual resale of the original Covered Bridge building. "These, as well as many other projects in Vail, have given me a strong desire to see our town grow and accept change, while preserving the essence of the village that brought us all here in the first place. It is a balancing act to some degree–blending the old with the inevitable changes–but everyone can be proud of the community and lifestyle we have maintained."
Don has also been involved with the artistic side of Vail, serving on the board of directors for the Vail Valley Arts Council, and as a photographer and oil painter, exhibiting in various shows and galleries.
"One of the best aspects of working in the real estate business in the Vail area is that we meet and frequently become good friends with people from all over the world. What better place to live or vacation than the ail Valley; our friends and families will always want to come to visit us." Don's daughter, Frances, is a junior at the University of Oklahoma, and she is very proud of being a Vail native and she loves coming home for her holidays and vacations.
"It is wonderful to be back home, and I look forward to the next many years as our Town and the unique opportunities it offers continue to grow."