With Independence Day just around the corner, there are many activities in Vail to choose from! Here is our weekend guide to the best activities in Vail and Beaver Creek Village. To kick things off, stop by our office for refreshments beginning at 9:30 a.m and to view our newest properties! We are located at 183 Gore Creek Drive Ste 5. in the Vail Village. Next, the annual America Days parade will begin at 10:00 a.m! The parade will begin at Golden Peak on Vail Valley Drive, then head West, and finally, end at Lionshead Mall around noon. We would advise arriving by 9:30 a.m. so that you can position yourself along the parade route. It is encouraged to take the bus or ride bikes as it helps with congestion. If you are unable to attend the event in person, you can watch the parade live from the comfort of your home by tuning into www.highfivemedia.org as well as on Roku and Apple TV beginning at 10:45 a.m.
What is a day of celebration without live music? Join us for live music performances throughout the day in the village! You can expect this music to range from Americana, to Patriotic and Rock. The musical lineup begins at 12:00 p.m and approximately ends at 2:00 p.m. More information on the lineup and location can be found at https://discovervail.com/4th/. After the lineup, at 2:00 p.m, please join us for the Annual patriotic concert at Gerald Ford Amphitheater. More information on this concert can be found at https://grfavail.com/.
To end the day with a blast, there will be a drone show lighting up the skies of Vail so long as the weather and conditions permit! This light show will begin at 10:00 p.m and will be visible from these areas below.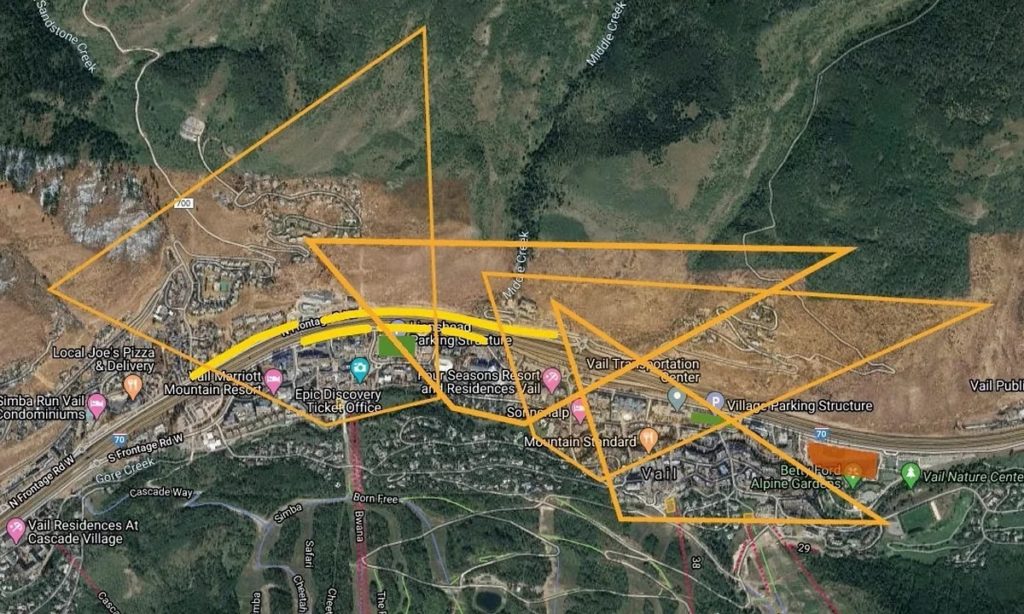 For more information on our latest properties and the ever-so-changing Vail market, please visit us at https://gatewayland.com/. We look forward to seeing you and we hope that you have a great Independence Day with your friends and family!