I love this time of year for many reasons: fresh snow, a quieter village, and crisp mornings. Winter is on its way and while that means powder days are on the way, it also means that the holiday craziness if fast approaching. Over the weekend, I watched one of my favorite shows The Home Edit. If you haven't watched, two women started this home organization business that has exploded into a Netflix sensation and organization empire. The whole process of getting a home in order can be overwhelming, but they breakdown mini-projects that can be done each day for month to turn a chaotic household into a gorgeous and fully functional home.
For week number one, here are their easy to follow recommendations:
Day 1: Check Expiration Dates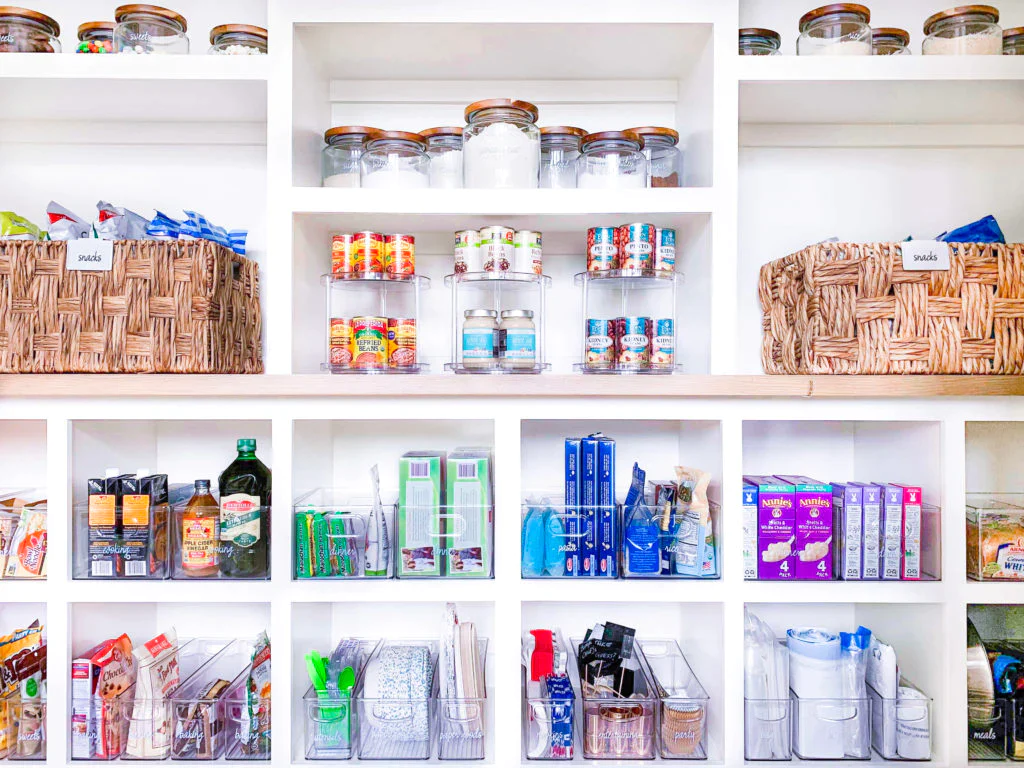 No need to take everything out. Just grab a trash bag and start checking dates. Keep track of the expired items that should be replaced or never bought again. If you have bulk items in canisters, make sure to write the expiration date on the back, either with a label maker or a washable chalk marker, because no one likes a stale pasta night.
Day 2: Tackle a Drawer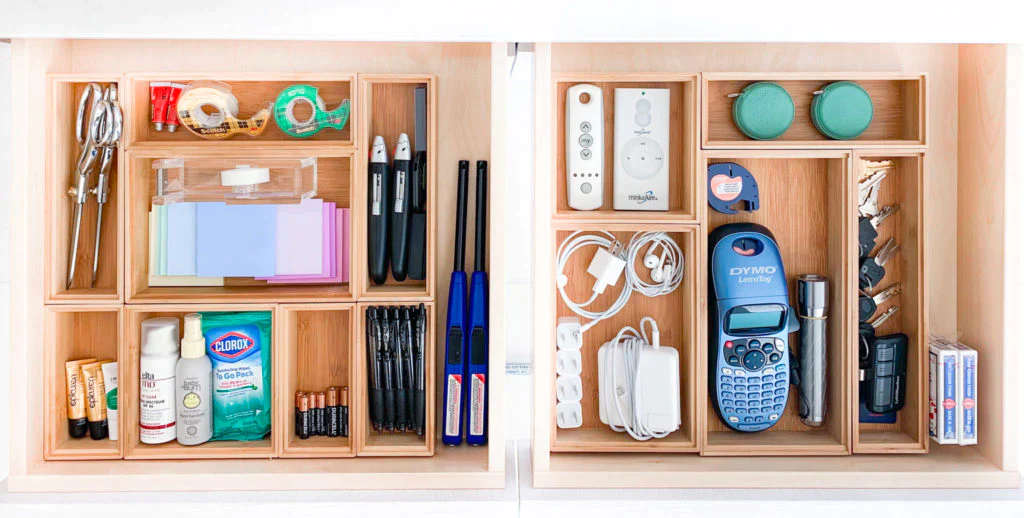 Not two. Just one. We always say, "If you can manage a drawer, you can do so much more." And it's so true! Drawers are a manageable project that will give you a bite-sized win without feeling overwhelmed.
Use individual inserts in various sizes to contain your categories, testing multiple configurations to come up with the smartest solution for the space.
Day 3: Master the File Fold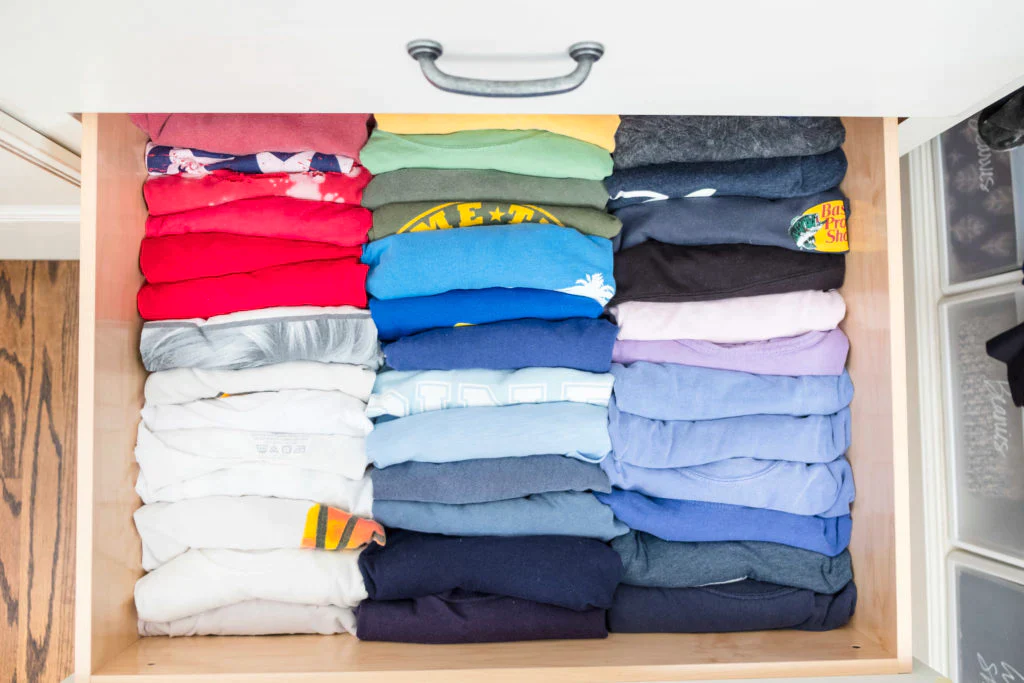 File folding is so calming—it's basically a cheap form of therapy. This technique turns stacks of clothing or linens upright so you can quickly identify what you have, and helps maximize drawer space when you really need it.
Step 1: Lay the shirt flat in front of you, with the front of the shirt facing down.
Step 2: Fold in the right sleeve
Step 3: Fold both sleeves to the middle of the shirt. Fold the sides of the shirt slightly, it should never go past where the hem (aka the neckline stitching) begins on either side
Step 4: Fold the shirt in half from the bottom hem
You're done! The trick to knowing whether you folded it correctly is if the shirt stands up by itself with the folded side up. If your shirts need a little extra support, feel free to add some expandable dividers into your drawer.
Day 4: Edit Your Inbox
Start by purging anything you no longer need and unsubscribing to any newsletter or promotional content that is clogging up your inbox. Then set up folders for your general categories (Work, Family, Travel, Etc.) and use filters so emails go straight to the inbox they belong in. From there, you can also prioritize these emails into categories that signal action such as Reply or Waiting For Reply so you don't miss anything.
Day 5: Try a Turntable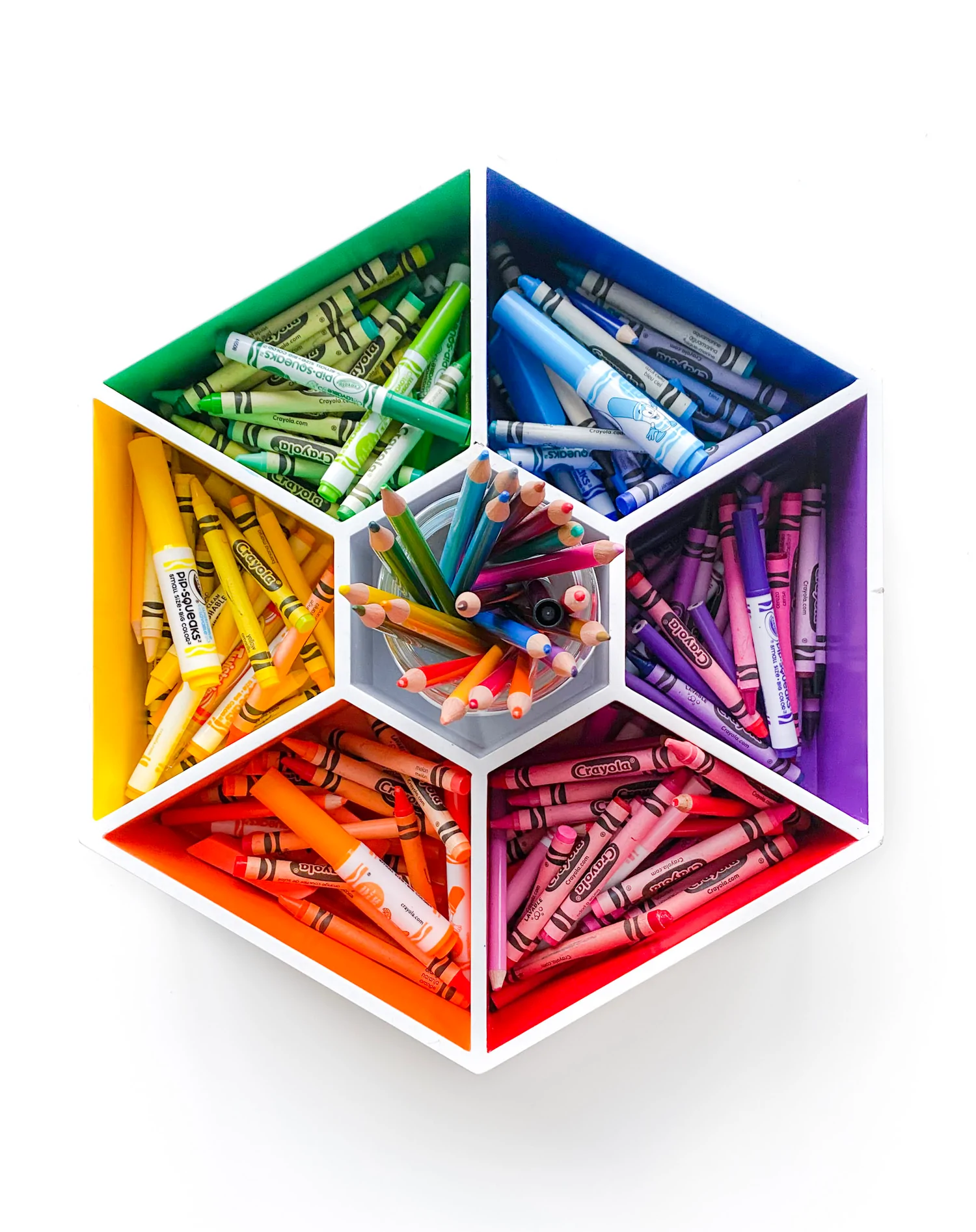 If there's one thing we know to be true, it's that we *love* a turntable. They work practically anywhere in the home and can be the perfect solution for even the trickiest of spaces! Think about something that is giving you trouble. Maybe it's the fact that you can never access the cooking oils properly in your pantry. Maybe it's that awkward corner in your bathroom cabinet where things get lost in the mix. Try a turntable and see what happens!
Day 6: Tame Your Cords
Every device seems to come with extra cables, adapters, and accessories. Chances are, you probably don't need all of them, BUT IF YOU DO…wrap a cord tie around each individual cord, add a label to identify what they go, and store them in a designated drawer or bin.
Day 7: Swap Your Hangers
Wire and plastic hangers are the worst. Sorry if that offends anybody, but it's true. If you're looking for the easiest way to update your closet and maximize hanging room, invest in matching velvet or wooden hangers.
All tips provided by The Home Edit Blog at https://thehomeedit.com/blogs/the-blog/the-fresh-start-february-challenge-week-1