Snowshoeing in Vail is an easy way to see some of the most beautiful parts of Vail in the winter. Escape the hustle of bustle and step into the quiet of nature as you explore and discover the snowy trails. If you can walk, you can snowshoe – a great activity for all ages.
WALKING MOUNTAINS DISCOVERY CENTER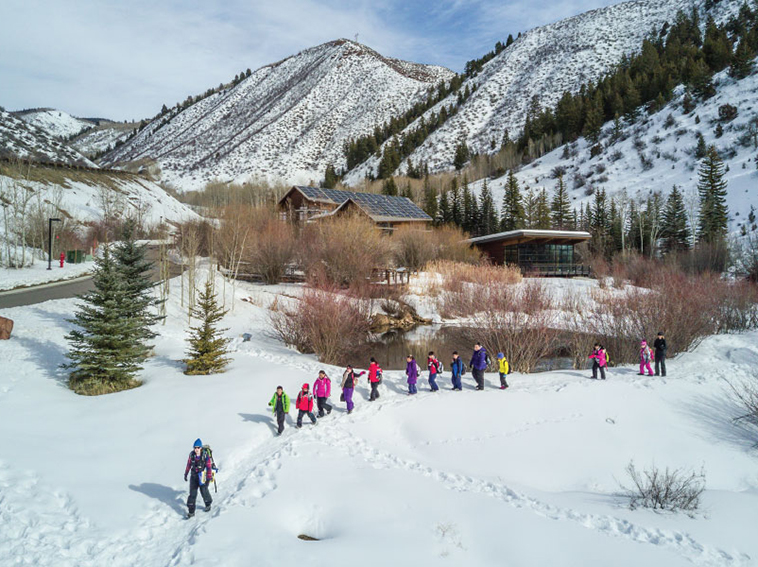 Travel by snowshoes on an educational tour through the forests atop of Vail Mountain. Learn about winter ecology and animal adaptations as you gaze at majestic mountain views. Learn more here.
BETTY FORD GUIDED TOURS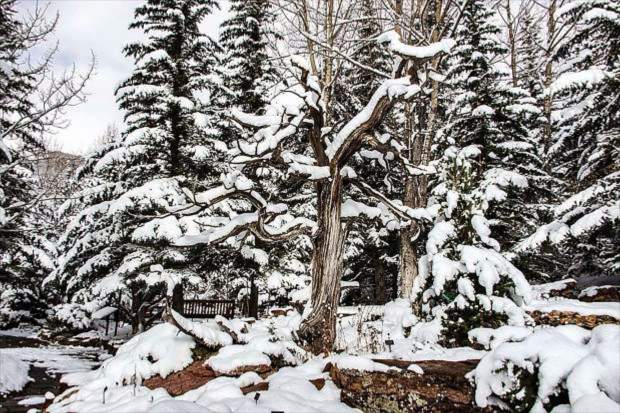 Snowshoe on garden trails with a naturalist from Betty Ford Alpine Gardens. This beginner guided tour turns your eyes up to the trees and their importance in the mountain ecosystem. Explore the local environment and discover alpine plant and animal adaptations. Warm up afterward in the Education Center and enjoy our permanent and rotating exhibits. Register in advance to secure your spot.
VAIL RESORTS SHOWSHOE TOURS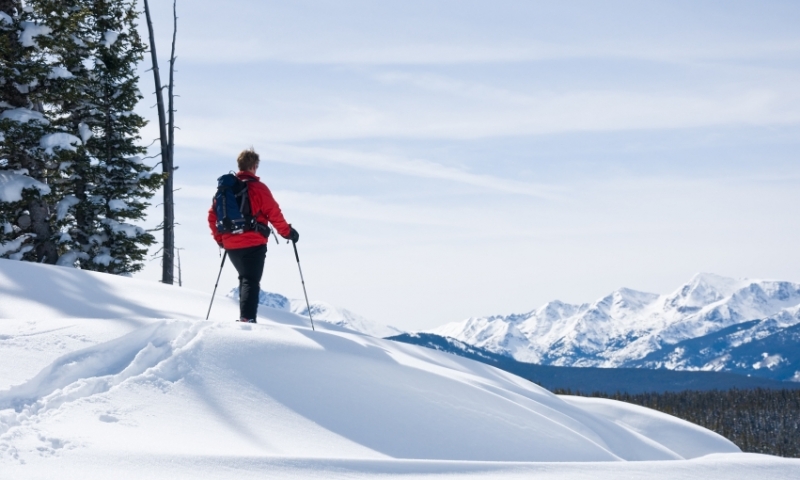 Visit the Golden Peak Nordic Center where group leaders take you into the surrounding wilderness as you learn about the area history, wildlife, and natural surroundings. Private full and half day tours, as well as public group tours are available. To book a tour, call 970-754-3210 .
VAIL NORDIC CENTER
The Vail Nordic Center (the Vail Golf Course in the summer) is perfect place to introduce guests to snowshoeing. Located in Vail, with 10 kilometers of scenic trails to explore and escape into nature. Book your nordic adventure here.