To locals and visitors alike, hiking is one of the most beloved activities throughout the Vail Valley. The beautiful simplicity of getting out in the natural environment brings joy to all ages, whether its watching deer prance through a flower field or plunging into a pristine alpine lake. The thrill of adventure, fresh mountain air, and delight in reaching the peak keeps us all coming back for more. Here are a few of our teams' favorites:
Suzi's Choice: Missouri Lakes
Known for its spectacular cascading lakes and gorgeous wildflower display, Missouri Lakes is sure to impress even the most seasoned hikers. During the climb, hikers pass alongside a massive avalanche debris field which is a true must-see in real life. For the fisherman in your group, encourage them to bring a pole for some prime alpine fishing. During the summer, do not forget your bug spray or sunscreen as some days are quite mosquito-y and sunny.
Important Notes:

Trail Details: 9.2 mile out-and-back trail with over 2,300 foot elevation gain.
Trail Head Location: take Highway 24 out of Leadville over Tennessee Pass to FSR 703 (hairpin curve), then drive to Missouri Rd and follow until you reach Missouri Lakes Trailhead parking lot
Dogs must be leashed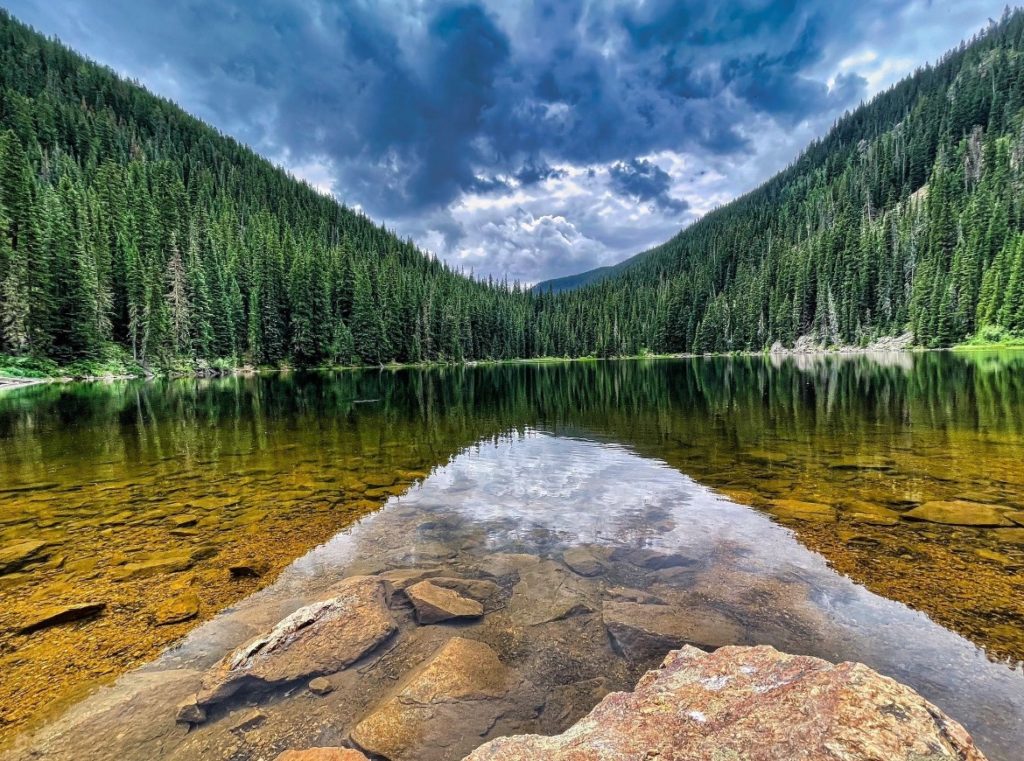 Charice's Choice: Beaver Lake Trail
A truly beloved trail where you may catch a moose sighting, the abundance of summer wildflowers, or the rich hues autumn foliage. This trail keeps us coming back for more season after season because you'll never experience it the same way twice. Additionally, the trail begins in Beaver Creek village so you can truly customize your experience based upon your group's ages, abilities, and experience-levels: 1) centennial chairlift offers either a lift to the top or a ride down once you reach the top; 2) you can choose between Beaver Lake Trail or Five Senses Trailhead; and 3) your group can pack a lunch for the trail or enjoy the one of the several restaurant options in Beaver Creek village. If you are inclined to take a swim, don't forget to pack your swimsuit!
Important Notes

6.3 mile out and back trail
No parking at trailhead, Park at Beaver Creek structure
This trail can get crowded during the summer, so we recommend to plan this hike on a weekday if possible
Can also horseback ride up the trail
Dogs must be leashed
Miranda's Choice: Booth Falls
Entering into Eagle's Nest Wilderness, this trail winds through untouched aspen groves forests, steep rocky peaks of the Gore Range, and panoramic views of Booth Falls. The trail follows the valley floors and emerges atop the falls where you can look back and see for miles and miles. This area is the homeland for the Big Horn Sheep and another beautiful trail to catch either the summer flowers or fall leaves, so don't forget to bring your camera. We recommend planning on hiking this trail early morning since shaded areas are far and few between.
Important Notes:

4.2 out and back
No parking at trailhead – either Gore Creek parking lot, Redsand stone or Vail Village parking structure and take the bus. Car will be towed
Rated moderate in difficulty, well maintained trail